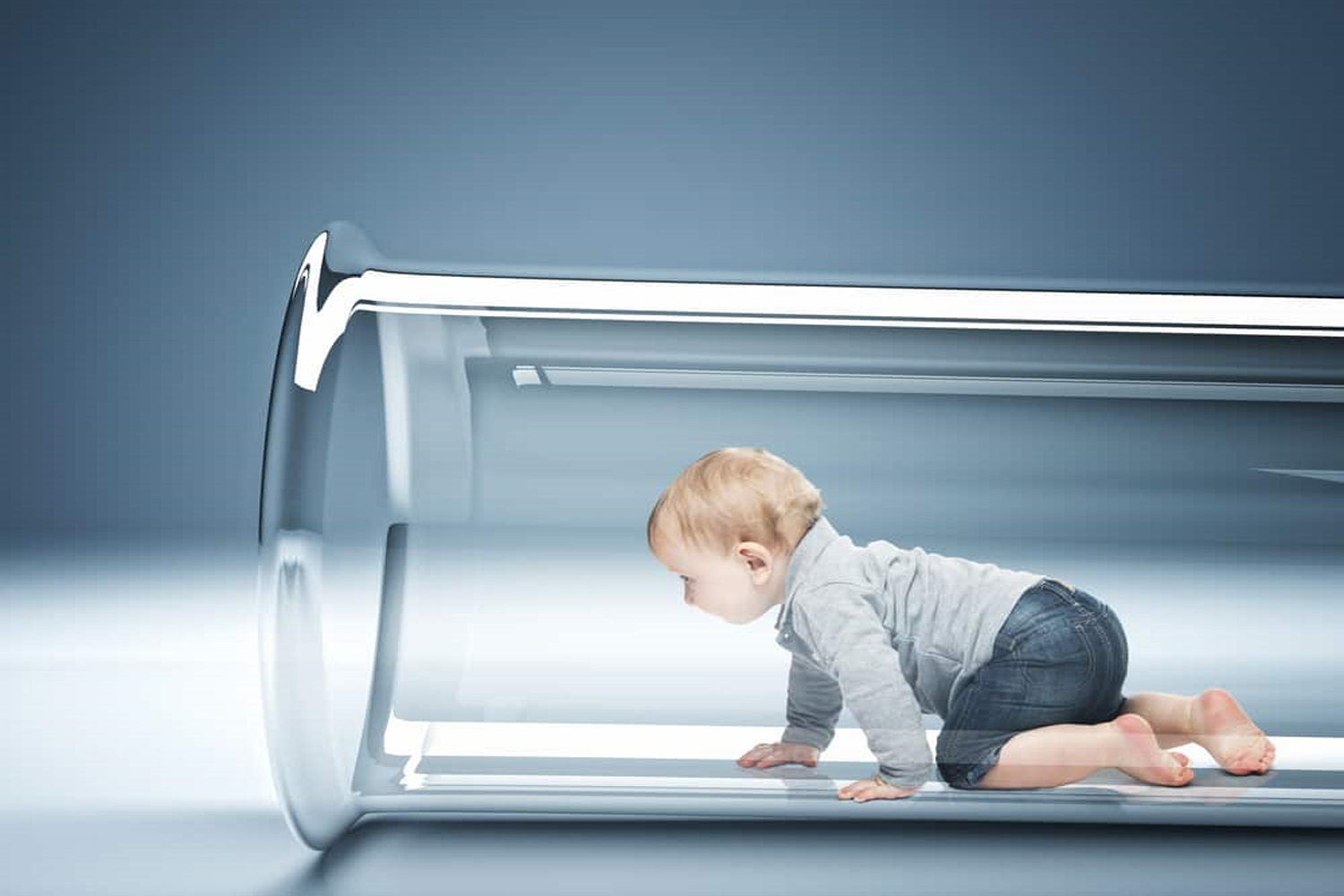 You have had IVF, your embryo transfer, which is the most exciting stage, has taken place and you are on your way home, your doctor has told you the list of drugs you will use and how you will use them, but how will you behave in daily life? In this article, I would like to share this issue with you in the light of scientific data.
How much bed rest should I do?
In couples who have IVF, the expectant mother is often warned by her environment to never get out of bed.
Although her doctor did not say such a thing, the woman's mother, mother-in-law, sister-in-law etc., they can put pressure on this issue, and even make accusatory statements such as "you didn't listen to us, you didn't sleep, it didn't work" if pregnancy does not occur. Dear patients, none of this means anything for pregnancy success.
In the first years of IVF applications, a strict bed rest for 24 hours was recommended to the patient after the transfer. In later studies, it was determined that 20-60 minutes of rest was sufficient after the transfer. As a result, it is not necessary to have bed rest for days after the transfer. Please do not put any pressure on expectant mothers in this regard.
Is it harmful to have sexual intercourse?
As a general practice, we do not recommend sexual intercourse to couples during the IVF process. There is not enough research on the effect of sexual intercourse before and after ET on pregnancy success.
I can't quit smoking, will it do any harm?
The chance of having children is significantly reduced in active or passive smokers. Sperm count and motility are also reduced in men who smoke. In addition, the risk of miscarriage increases in pregnant women who smoke. In the light of all this information, as a principle, we recommend both couples who receive IVF treatment to quit smoking.
The number of eggs collected is less in women who continue to smoke during treatment. In addition, the fertilization success of eggs (fertilization) is lower.
I want to drink coffee, do you mind?
Because of the caffeine in coffee, taking more than 500 mg (about 3 cups) per day will reduce your success in having a child. On the other hand, high caffeine consumption before and during pregnancy can cause miscarriage. Women who regularly consume coffee during IVF treatment also have a reduced chance of having a baby. Caffeine use of father-to-be has no negative effect on sperm parameters and treatment success.
As a result, expectant mothers who will start IVF treatment should avoid coffee consumption during treatment.
Alcohol
Sperm count and motility are reduced in men who use alcohol regularly. In women who use alcohol regularly, menstruation becomes irregular and the ability to ovulate is disrupted. In addition, there is a risk of developing mental retardation, heart and spinal cord abnormalities in the babies of pregnant women who use alcohol.
The number of eggs collected in women who use alcohol during IVF treatment is less. When pregnancy is achieved, the risk of miscarriage is higher in women who use alcohol. Therefore, we strongly recommend that couples undergoing IVF treatment should not drink alcohol.
Psychological stress
There is no stress-free person todays daily life. The life we live contains events that put us under constant stress. However, uncontrolled stress not only damages the whole body, but also reduces reproductive success. Couples who start IVF treatment and receive support from psychologists against stress have a higher chance of pregnancy compared to standard IVF treatment. As a matter of fact, it is mandatory for couples to receive psychological counseling before IVF treatment in Australia.
During the IVF treatment process, couples take a journey into the unknown. This increases stress. What if it doesn't work, the stress level increases due to many factors such as the fear of it not working, the presence of people from the family who make comments unknowingly, the frequent examination of the woman to monitor egg development during the treatment process, and the egg retrieval process under anesthesia.
However, you should not succumb to this stress.
For this reason, I recommend 3 things to all my patients who apply to me to have a child:
1- Please support each other. The main wear and tear in the treatment is the expectant mother. It is the woman who will have daily injections, therefore under the influence of a lot of hormonal drugs, and who has to be examined frequently. Therefore, men should show maximum understanding to their wives.
2- Please do not involve other family members such as mother, mother-in-law, brother-in-law in your treatment. The comments they will make without knowing the subject may bother you.
3- Please write down your questions on a piece of paper and ask me. I will provide you with healthy information at every stage of the treatment and reduce the uncertainties as much as possible.
Will it harmful if I take a bath?
Taking a bath after transfer has no effect on pregnancy success. You can take a bath as often as you want.
I wish you healthy days.
Prof. Dr. Yavuz Şimşek